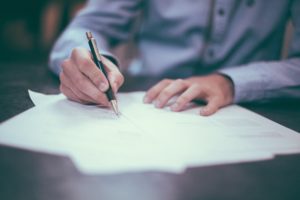 At EndoDentist, we take full responsibility for the quality of our work and give it a guarantee. If you have questions or comments regarding any treatment, please contact the attending physician who will gladly answer any bothering question.
The warranty covers fillings, crowns, bridges (permanent prosthetic restorations), partial and full dentures, root canal treatment. The warranty period is counted from the date of the work and is 2 years. The condition of the guarantee is a control test carried out every 6 months.
The warranty does not cover:
temporary works, which, as the name suggests, are unstable – among others: temporary crowns, immediate dentures embedded
immediately after tooth extraction requiring relining after some time,
works on the performance of which the patient has been informed about a limited warranty or lack thereof
Although we take responsibility for our work, we do not cover damage resulting from patient negligence such as:
inadequate oral hygiene,
failure to follow the doctor's instructions,
failure to comply with recommended follow-up visits.
In addition, there is no warranty for damage resulting from unfortunate accidents, natural bone loss and periodontal changes, as well as any other condition that has an adverse effect on the chewing system (including diabetes, epilepsy, osteoporosis, radiation and cytostatics).